Commercial Catering
and
Catering Gas Installations
Birmingham, West Midlands



Commercial Catering Gas Installers
-

Jazz Heating

Jazz Heating has an experienced team of qualified Gas Safe Registered engineers that can take care of your commercial catering gas installations, emergency repairs, service and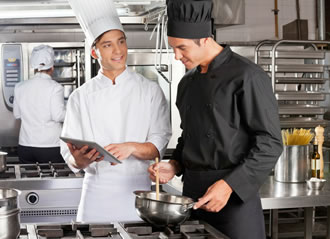 maintenance of all types of commercial catering equipment and kitchen installations as well as commercial catering Interlocks in Birmingham and West Midlands.
All of our engineers have experience with commercial gas installations in Birmingham and West Midlands working within the commercial catering industry installing gas appliances in commercial kitchens, restaurants, hotels, hospitals, care homes and fast food take aways. We are available 24 hours, 7 days a week to keep your catering equipment working correctly.
Are you looking to update and change your commercial kitchen? if so Jazz Heating are here to help you. From installing pipework, plumbing, installing all appliances right through to ensuring you adhere to all government regulations.

Commercial Catering Safety
Ensuring that all your commercial gas installations and commercial catering installs are looked after and maintained to a high standard will help reduce any risk of breaking down, this will also help to safe guard the health and safety of your staff.

Commercial Catering Care
Should any part of your commercial catering operation come to a stand still because of a fault with your commercial gas installation, this would probably cause total mayhem in your kitchen and restaurant. For this reason it is absolutely vital to keep all commercial catering equipment and pipework regularly checked, serviced and maintained.
Our commercial catering Gas Safe Registered engineers can make regular checks in your kitchen to keep on top of and to spot any possible issues you may have and to correct this before its too late.

Commercial Gas Interlocks
Since 2001 it has been a mandatory requirement by law to have a gas interlock installed in any type of commercial catering environment.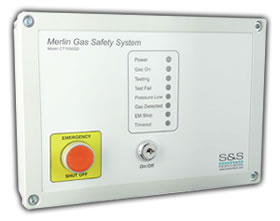 The interlock is a special safety device that is designed to isolate and shut off the gas supply should there be a gas leak or equipment malfunction.
The Jazz Heating Gas Safe Registered engineers are experienced in installing gas interlock systems, gas ventilation systems, gas shut off systems, commercial kitchen gas safety, school laboratory gas safety and we have installed many for our customers ensuring they fully comply with the government regulations.
jazz Heating can provide a complete service for all commercial catering, commercial gas heating and commercial boiler installations, servicing and repairs.
For all Commercial Catering & Catering Gas Installations needs in Birmingham & West Midlands make Jazz Heating your first choice. Call us today: 0800 999 5560