Central Heating Installation
,
Repairs
and
Servicing
Birmingham, West Midlands



Central Heating Engineers and Installers
-

Jazz Heating

Are you looking to have a new central heating system installed throughout your home? maybe you just want another radiator fitted or simply just want your existing central heating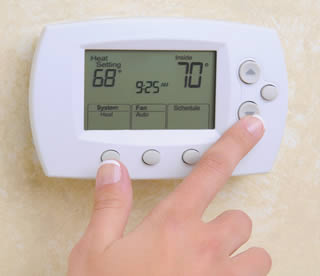 system repaired, then Jazz Heating are here for you.
Our Gas Safe Registered engineers are able to take care of all your central heating installation, servicing and repairs in Birmingham and West Midlands, and we will also ensure that all our work is carried out to a very high standard and is also a reasonable cost.
Jazz Heating also provides central heating system and gas boiler servicing to ensure your system runs correctly and efficiently when needed the most in those cold winter months.

Central Heating Installation - Birmingham and West Midlands
There will come a time when it will not be economical or even possible to repair your current gas central heating system and a new gas boiler will be needed. Jazz Heatings Gas Safe Engineers can visit your property to access and discuss options you may have, we can supply and install an energy efficient gas central heating systems by all manufacturers.
We take great pride in all the work we do for our customers including central heating installations in Birmingham and West Midlands. Central heating systems vary from Combination Systems, Mains or Pressure Systems to Vented/Gravity Fed Systems.
Nowadays everyone is wanting to do their bit for the environment, so having a energy efficient gas central heating system is definitely the right way forward as not only is good with your carbon footprint but you will see a saving on your yearly gas bill.

Central Heating Servicing - Birmingham and West Midlands
When it come to having your central heating system serviced it is not only important but its a legal requirement that it carried out by a Registered Gas Safe engineer. Jazz Heating engineers comply with the strict regulations and industries standards that have been set out.
Upon completion of your central heating service and any necessary work has been carried out, we will then provide you with a Gas Safety Certificate as prove that the work we have carried out has been to industry standards.

Power Flushing - Birmingham and West Midlands
Power flushing is a very effective procedure that is used to clean and de-scale your pipework using chemicals and a machine that is is used for creating a high velocity of water. It helps to remove any rust, corrosion limescale and dirt that has built up in your central heating system. If not treated over time it can cause hot water problems and even lead to a boiler breakdown.
Having your system power flushed can be like having a new gas boiler/central heating system as you can benefit from increased efficiency from you radiators and it can also help to keep your boiler quieter.
All central heating installations, servicing and repairs are covered by a 1 year Parts and Labour guarantee, giving you peace of mind.
For all Central Heating Installations, Servicing & Repair needs in Birmingham & West Midlands make Jazz Heating your first choice. Call us today: 0800 999 5560